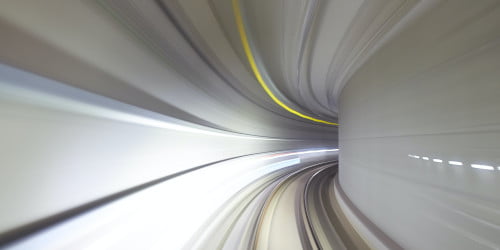 //= get_field('back_button', 'options') ?>
Location: • San Jose, Costa Rica
• Remote, Latin America
What's the Project?
The client provides an API-connected healthcare payment, banking, and e-commerce platform. It enables companies to embed customizable health-fintech solutions into their customer experience to improve affordability, drive health engagement, and enhance financial security.
You Perfectly Match If you have:
3+ years of experience in functional, non-functional, regression, and acceptance testing.
Hands-on experience in QA automation tools such as Selenium.
Ability to work independently and also in a team environment on multiple projects.
Knowledge of agile software methodology and use of JIRA.
Experience writing UI tests for applications using Java frameworks
Experience writing API tests for REST APIs and Java applications
Experience with Section 508 web application accessibility testing
Experience testing relational database applications, including executing SQL scripts to check test results.
Experience working with software requirements specifications and user documentation.
Creative thinking in identifying ways to break the application while doing functional testing.
Thorough process knowledge of all phases of Agile and software releases.
Excellent analytical, debugging, planning, organizational, and communication skills.
Detail-oriented and comfortable working with developers, product owners, and other project stakeholders.
Nice to have:
Experience with remote and offshore teams.
Understanding of behavior-driven testing and use of tools such as Cucumber.
Experience reviewing selenium tests and cucumber feature files and understanding of system and console logs.
Experience with continuous integration environments such as Jenkins CI.
Domain knowledge in Healthcare and/or Financial Services
Your day-to-day activities:
Create automated functional tests.
Analyze and report test execution results and test coverage metrics.
Investigate issues with automation test scripts and follow-up.  This includes creating new defect tickets, repairing automated tests, and working with DevOps to resolve environmental issues.
Organize and manage test design and implementation tasks on one or more projects.
Review product requirements to identify when requirements are missing, incorrect, or lack clarity.
Develop and execute comprehensive test plans and test cases for end-to-end scenarios, application integration use cases, and customer-reported issues.
Conduct manual testing to learn new application behavior and facilitate creating automated tests.
Communicate test status, issues, and risks to deployment.
Work with software development and project management to troubleshoot issues, manage change and mitigate risk.
Work collaboratively with team members and peers to complete sprint assignments and produce high-quality software.
Ready to dive in?
Contact us today or apply below.
Apply Now