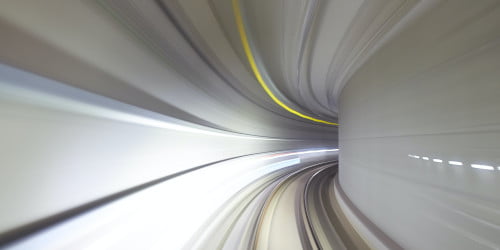 Middle DevOps Engineer (AWS + Terraform)
//= get_field('back_button', 'options') ?>
Location: • San Jose, Costa Rica
• Remote, Latin America
What's the Project?
Our client is a diagnostics company specializing in the detection of early-stage cancers. They strive to change lives through earlier, smarter answers across the cancer journey. They relentlessly pursue life-changing answers in cancer that give people the clarity they need to take action, earlier.
You Perfectly Match If you have:
Bachelor's Degree in Computer Science, Engineering, or related.
3+ years of proven work experience as a DevOps Engineer
1+ year of experience designing interactive applications.
Strong spoken and written English
Familiar with Agile / Scrum practice
Experience with Linux (LPI, RHCE, GCUX would be a plus)
Deep knowledge of AWS services like ECS/Fargate, EKS, Lambda, CloudFront, S3, Location Service, and Amplify (AWS Certification will be a plus).
Experience with Source Control tools like Github, Gitlab, Bitbucket, etc.
Experience with Continuous Integration/Delivery tools like GitLab CI/CD, Jenkins, GitHub Actions, or similar.
Experience with Infrastructure Automation tools: Terraform or AWS CloudFormation,
Experience with Containers and Orchestration: Docker, Kubernetes(CKA/CKAD certification would be a plus)
Experience with building a secure infrastructure
Your day-to-day activities:
Work with a team on new ideas, best practices, and strategies on frontend and backend development for given applications.
Leverage various technologies to improve feedback and delivery by deploying containerized systems and services in support of operational efficiencies, and work with teams to build self-supported sustainable operational ecosystems.
Being responsible for building innovation in the areas of distributed system flow and resilience, and continuous feedback and delivery.
Create efficiency and cultural transformation through the curation of new systems and capabilities.
Coordinate and assist teams in building competencies with infrastructure using object-oriented programming and configuration management domain-specific language.
Build platforms that teams can leverage to accelerate innovation in the areas of reliability, scalability, and velocity.
Design and maintain software development and software operation toolchains.
Collaborate with infrastructure, operations, and application support teams to adopt new approaches to their work as well as analyze system performance and reliability, and make necessary recommendations.
Write code to automate processes that meet customer needs.
Identify and solve bottlenecks and bugs.
Help maintain code quality, organization, and automatization.
Support with Scrum / Agile software development approach (e.g., sprints, standups, retros, planning, pointing, grooming, etc.).
Ready to dive in?
Contact us today or apply below.
Apply Now