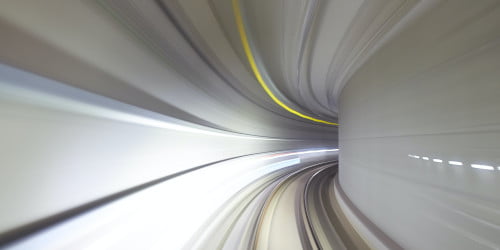 Middle Strong/Senior AQA Engineer (Java)
Location: • San Jose, Costa Rica
• Remote, Latin America
What's the Project?
Take the opportunity to work with highly professional people with remarkable ideas on their minds!
Our Client's story begins, for the most part, in the remote, rural villages of Alaska.
The founder + President of the company knew there had to be a better alternative to delivering therapy services. So it was founded through a hybrid approach where services were provided in-person one week of every month and via teletherapy for the remaining weeks. During this time, best practices were established, and the true power of teletherapy was discovered.
Our Client has been a leader in pediatric therapy services since 2015. Our providers are experienced pediatric clinicians whose passion is to treat the whole child. By removing location as a barrier, we can equalize access to quality support.
The Mission
With our mission, we like to keep it short and sweet. We are making therapy available to everyone, everywhere, using the power of the internet.
You will focus on building/overhauling the onboarding experience and bridging the gap between healthcare professionals and patients by working with other engineers, designers, and product owners.
You Perfectly Match If you have:
5+ years of professional experience in QA Automation of Microservices and supportive frameworks;
Knowledge and experience with widely successful Agile techniques: User Stories, TDD, Continuous Integration, Continuous Testing, Automated Testing, etc.;
Understanding of concepts of Software Development Life Cycle;
Experience with common QA methodologies and release lifecycle;
Experience with WEB, API, and DB testing;
Hands-on experience in collecting efficient QA metrics;
Easily and effectively collaborate with partners from across the company, from engineering to data analytics to product;
Quick learner with the ability to pick up the health care domain due to its regulated nature;
Upper-Intermediate or higher level of English, good communication and writing skills.
Nice to have:
The ability to work with infrastructure and deployment components like docker, Kubernetes, and some GCP-specific experience would be great.
Your day-to-day activities:
Setting up processes and practices fitting the team and customer needs;
Willing to perform manual testing on various parts of the system while we build out an automation strategy;
Reporting project and quality progress and metrics;
Make sure quality standards and work procedures are kept.
Participating in requirements analysis and review;
Managing defects: investigating, reporting, and tracking them to resolution;
Track quality assurance metrics and create test reports;
Support with Scrum / Agile software development approach (e.g., sprints, standups, retros, planning, pointing, grooming, etc.).
Ready to dive in?
Contact us today or apply below.
Apply Now