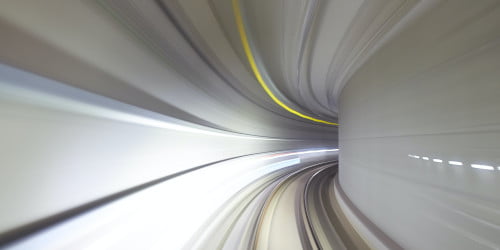 Middle Strong/Senior Fullstack Engineer Node.js/Typescript Engineer
//= get_field('back_button', 'options') ?>
Location: • San Jose, Costa Rica
• Remote, Latin America
What's the Project?
Our client is a venture-backed company on a mission to reduce health disparities across the US. We power the platform that helps health plans and health systems engage and activate their members, especially those that they historically struggled to reach.
Our client is fortunate to work with some of the largest Medicaid health plans as well as health systems across the country. Their tribe of supporters includes institutional venture capital firms and some of the most renowned operators in healthcare, culturally-relevant brand building, and consumer marketing.
You Perfectly Match If you have:
5+ years of solid hands-on experience in Designing & Developing Front and Back End for web-based applications.
Good knowledge of system design, design patterns, data structures, and basic algorithms
Solid understanding of application architecture (monolith, microservices, serverless)
Experience working with Ionic, Typescript, NodeJS, and Firestore.
Experience in building Responsive Web Applications using front end technologies such as ReactJS, TypeScript, JavaScript, CSS
Proficiency in Object-Oriented programming and/or functional programming
Strong proficiency with Rest API design & implementation experience
Hands-on experience with unit/integration testing
Code management: GIT
Excellent problem solving and critical thinking skills
Ability to understand business requirements and translate them into technical requirements
Experience in working in multicultural Scrum teams
Intermediate spoken and written English
Become familiar with our business model, development practices, and codebase
Pair with fellow engineers to brainstorm ideas, debug problems, or review code
Successfully ship a new features into production
Ask lots, and lots of questions
Engage with the product to assist with launching features
Offer and suggest technical and product enhancements to the team
Nice to have:
Experience in the healthcare domain
Your day-to-day activities:
Proactively design, build and maintain efficient, reusable, and reliable code
Work with team on new ideas, best practices and strategies on Front End and Back End Development for given applications
Identify and solve bottlenecks and bugs
Help maintain code quality, organization, and automatization
Care about quality and delivering high-quality code, with various levels of automated tests (unit, integration, performance, and security)
Support with Scrum / Agile software development approach (e.g., sprint, standups, retros, planning, pointing, grooming, etc.)
Work closely with our team to ensure we meet the highest quality of design, implementation, and performance standards
Work on something meaningful by being part of a mission-driven company that's truly making a difference in people's lives
Use your voice to advocate for what we build and how we build it
Pair closely with product and leadership to build engaging new features
You'll be writing modern, portable front end code (we use Ionic & Typescript) and robust backend code (NodeJS in GCP)
Master the full stack and work closely with the whole team to build the best experience for our users, we're a young company, everyone plays multiple roles.
You'll have direct input into the roadmap, workflows and features we're building.
Ready to dive in?
Contact us today or apply below.
Apply Now