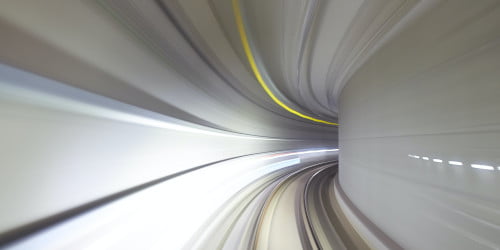 Middle Strong / Senior Python Engineer
//= get_field('back_button', 'options') ?>
Location: • San Jose, Costa Rica
• Remote, Latin America
• Remote, Europe
What's the Project?
Cutting Edge Software Innovation. You will join the Strategy and Payer development team working on cutting-edge, modern solutions, low-code frameworks like Workflow Engine and Custom Forms. This unique opportunity will immerse you in a high-performing team doing bonafide, new-to-healthcare software innovation leveraging cloud-native serverless,  domain-driven, event-driven distributed architecture patterns and microservices.
Beyond the stimulation of working with a small, high-performing team on bonafide software  innovation, this opportunity offers the satisfaction of "Doing Well by Doing Good." The client is not in the business of selling advertising, dating apps, or clicks. Our technology solutions uniquely power 30% – 70% of all home and community-based care in the United States – from caregivers to nurses to meals support and beyond – all in the home helping the most vulnerable individuals to stay healthy, well, and out of the hospital. The client's unique "footprint" as the EMR and solutions at the local provider level gives us an enormous opportunity – and responsibility – to make care more coordinated, transparent, and effective.
You Perfectly Match If you have:
5+ years experience shipping impactful and complex SaaS applications using Python
3+ years of experience building SaaS application using GCP (Google Kubernetes Engine, Cloud Build, Compute Engine, Cloud SQL, BigQuery, API Gateway)
Experience designing and developing horizontally scalable, resilient backends using event-driven  architecture
Experience in systems thinking and systems design concepts like consistency, atomicity,  idempotency, etc.
Deep understanding of system design and data structures and experience with relational and NoSQL databases like PostgreSQL, MySQL, and MongoDB
Experience with GraphQL
Experience with unit/integration testing
Experience in working with Agile Teams
Experience with code management systems like Git
Nice to have:
Frontend development experience (Especially React)
Healthcare domain experience
Your day-to-day activities:
Design, build, and maintain efficient, reusable, and reliable architecture and code
Ensure the best possible performance and quality of large scale web applications and services
Work with Product Managers, Designers, and Frontend Engineers to conceptualize and build new features
Convert complex product initiatives into concrete software designs that can be implemented in  an iterative and agile fashion
Own parts of the platform and lead projects from conception to delivery
Write code and be in the trenches alongside junior engineers and lead by example
Participate in design reviews, code review, and on-call rotation
Improve engineering standards, tooling, and processes
Ready to dive in?
Contact us today or apply below.
Apply Now