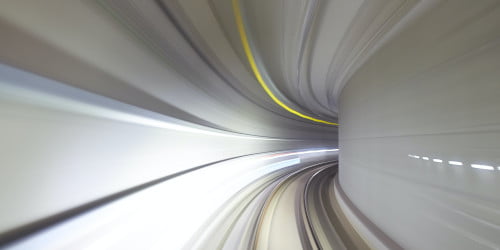 Location: • Lviv, Ukraine
• Ivano-Frankivsk, Ukraine
• Remote, Ukraine
• Zagreb, Croatia
• Split, Croatia
• Osijek, Croatia
• San Jose, Costa Rica
• Remote, Latin America
What's the Project?
This client is an innovative company that believes that when daily activities include meaningful engagement with like-minded people in a safe and secure environment, loneliness and isolation diminish, and fulfillment and happiness increase, fostering the potential for a healthier, more balanced, and enjoyable life.
The development of a social platform and an intelligent software agent will provide:
Content – articles, videos, podcasts, news, etc
Activities – support groups, local events, lectures, care track, etc
Connections – make new friends, mentorship, try new hobbies, etc.
These three main objectives will allow the Senior community to help with the potential untreated mental health issues, depression, and anxiety.
We are looking for a seasoned professional with a wide range of experience willing to tackle complex technical problems and contribute with their expertise, intelligence, and inspiration to our team.
You Perfectly Match If you have:
2+ years of commercial experience in AQA
4+ years of relevant QA technical experience within an agile environment
Full understanding of QA activities within Software Development Life Cycle (Smoke, Regression, etc.)
Deep experience in REST API testing and WEB testing
Experience in accessibility testing
Good understanding of OOP principles
Experience with JavaScript programming language (TypeScript or Node JS will be a plus)
Experience with JS test runners, frameworks & libraries (e.g.Mocha, Chai, Supertest, WebDriverIO, Playwright)
Hands-on experience with Selenium/Puppeteer and working knowledge of WEB debugging and inspection tools (Firebug, Fiddler, Charles, etc.)
Ability to understand and create clear, concise detail-oriented test plans/cases from requirements or verbal communications
Experienced with Atlassian Suite (e.g. Jira, Confluence) & test case management and reporting tools
Experienced in GIT source control, Linux Command Line, Virtualization Tools, Gitlab CI
Strong verbal and written communication skills
Track record of working in Scrum / Agile software teams
At least Intermediate spoken and written English
Your day-to-day activities:
Perform manual and automated testing of web-services (REST) and web-based applications
Design, write and execute test cases and test plans
Hold and facilitate test plan/case reviews with cross-functional team members
Work with the developers to resolve issues
Identify test requirements from specifications, map test case requirements, and design test coverage
Identify positive and negative use cases etc
Document and maintain automation test suites and other test artifacts
Identify any potential quality issues per defined process and escalate potential quality issues immediately to management
Help with issue classification and triage – isolate, replicate, and report defects and verify defect fixes
Day-to-day communication with the customer
Mentoring and code review processes
Ready to dive in?
Contact us today or apply below.
Anastasiia

Recruiter
Apply Now