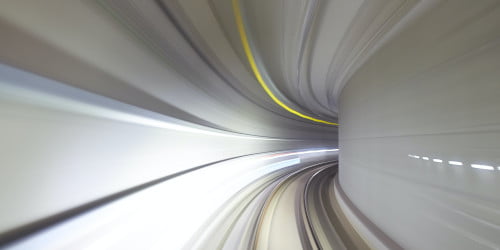 //= get_field('back_button', 'options') ?>
Location: • Zagreb, Croatia
• Split, Croatia
• Osijek, Croatia
• Europe, Remote
What's the Project?
Senior Data Engineer
The company is a global leader in designing highly-scalable IoT solutions for food and pharmacy safety, facility monitoring, and supply chain visibility. Actionable insight is what enables companies to improve operational efficiency, ensure regulatory compliance, and manage product quality risk. The company provides real-time insight at over 40,000 sites around the world. This project enables organizations to use wireless sensors, digital checklists, and advanced analytics to provide actionable insight based on remote sensing and artificial intelligence (AI).
You Perfectly Match If you have:
BA/BS degree in a technical/quantitative field, 5+ years of experience working in Data Engineering.
Proven SQL and Python skills.
Ability to work independently, solve problems, and learn quickly as part of a larger agile team
Experience delivering and articulating data models to support enterprise and data product needs; including, physical, logical, and conceptual modeling.
Experience in the design, monitoring, and delivery of Data Pipelines/ETL, Relational and Non-Relational Databases, Data Warehousing, Data Lake, Business Intelligence Platforms
Able to demonstrate coding practice (comments, style, consistency, efficiency, reuse, etc.) and have experienced applying them in code reviews.
Must have experience with managed services in AWS, Azure or GCP (Google Cloud Platform)
Must have experience validating data quality, preferably with test automation (pytest, DBT, etc.)
Must have experience authoring stories and bugs independently and in team grooming sessions.
Nice to have:
Practical knowledge of warehousing slowly changing dimension
Experience with the Data Science Life Cycle and working with Data Scientists and MLE's
Experience with Machine Learning Data Ops, Data Processing and Architecture
Proven experience building data pipelines with orchestration tools such as Luigi and or AirFlow.
Experience with data governance, PII, and data access paradigms.
Proven experience in handling time series telemetry data and aggregations
Experience with Snowflake or other Cloud Data Platform and or Lakehouse architecture.
Experience working with Kubernetes or other container-orchestration systems.
Experience with BI Platform Data Integrations and Workflows
Your day-to-day activities:
In this Sr. Data Engineer role, you will contribute to strategic data engineering solutions moving data from raw to cold storage, through ETL (Extract, Transform, Load) pipelines, to data sets used to train ML (Machine Learning) models. You will not accept the status quo and be an agent of positive change. You will collaborate with our Data Science, Business Analysts and Machine Learning Engineers towards improved data products for the customer and facilitate discovery through democratization of our data. Join us on our data journey.
Core technologies used on the project:
SQL, Python, Snowflake, RESTful Services, AWS, Kubernetes, Atlassian, Git
Ready to dive in?
Contact us today or apply below.
Apply Now