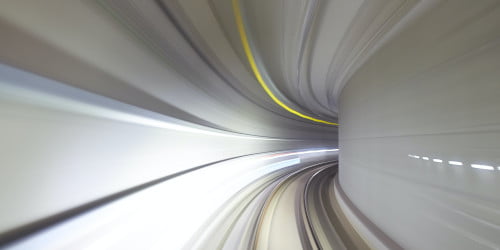 Location: Remote, Latin America
What's the Project?
This client is one of the largest and most innovative healthcare organizations in the United States. They believe that technology can improve the quality of life of patients, and they partnered with Newfire Global Partners to help bring "innovation at scale" to their organization. We are immensely proud and excited about this relationship!
This project covers the entire cycle of healthcare. We will work on the features related to the assessments (i.e., understanding the patient's current health status), authorizations (i.e., the services should be provided to ensure good care), and support many other parts of the whole process.
Senior DevOps will be working to build the next generation of the company's health management software. They will be responsible for building and championing the DevOps and DevSecOps pipelines used by developers to build and deploy code from end to end.
You Perfectly Match If you have:
Experience with software engineering, enterprise operations support, object-oriented programming, automation, consulting with internal customers, cloud-based enterprise-grade cloud systems management and full stack engineering.
5+ years of solid hands-on experience in the DevOps area
Experience working with Linux based operating systems.
Deep understanding of system design, and data structures, and experience with relational and NoSQL databases like PostgreSQL, MySQL, and MongoDB.
Experience in technologies such as Docker, Kubernetes, Ansible, Puppet, Nginx, HAProxy, Elasticsearch, MariaDB, GoLang, Grafana, Prometheus and Python.
Experience with CI/CD and unit/integration testing.
Experience in working with Agile Teams.
Experience with code management systems like Git.
Nice to have:
Experience working with public clouds (AWS, Azure, GCP)
Senior Site Reliability Engineer Day-to-Day Activities:
Work with a team on new ideas, best practices and strategies on frontend and backend development for given applications.
Leverage various technologies to improve feedback and delivery by deploying containerized systems and services in support of operational efficiencies, and work with teams to build self-supported, sustainable operational ecosystems.
Being responsible for building innovation in the areas of distributed system flow and resilience, and continuous feedback and delivery.
Create efficiency and cultural transformation through the curation of new systems and capabilities.
Coordinate and assist teams in building competencies with infrastructure using object-oriented programming and configuration management domain specific language.
Build platforms that teams can leverage to accelerate innovation in the areas of reliability, scalability and velocity.
Design and maintain software development and software operation toolchains.
Collaborate with infrastructure, operations and application support teams to adopt new approaches to their work as well as analyzing system performance and reliability, and making necessary recommendations.
Write code to automate processes that meet customer needs.
Identify and solve bottlenecks and bugs.
Help maintain code quality, organization, and automatization.
Support with Scrum / Agile software development approach (e.g., sprints, standups, retros, planning, pointing, grooming, etc.).
Ready to dive in?
Contact us today or apply below.
Apply Now