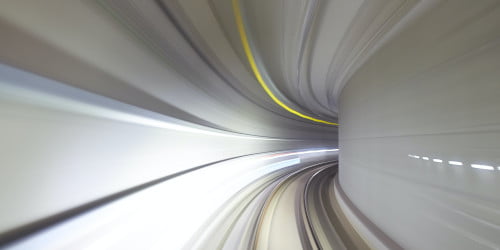 Senior Front End Engineer (Angular/JS)
//= get_field('back_button', 'options') ?>
Location: • San Jose, Costa Rica
• Remote, Latin America
Category:• Angular
• Javascript
• Front End
What's the Project?
Front-End Engineer (Angular 11 / Javascript) Senior
Our client is a diagnostics company specializing in the detection of early stage cancers. They strive to change lives through earlier, smarter answers across the cancer journey. They relentlessly pursue life-changing answers in cancer that give people the clarity they need to take action, earlier.
You Perfectly Match, If You Have:
Bachelor's Degree in Computer Science, Engineering, or related.
5+ years of work experience with design capabilities using modern technologies.
5+ years of proven work experience as a Software Engineer or Software Developer.
3+ years of experience with test-driven development.
1+ year of experience designing interactive applications.
Proficiency in software engineering tools.
Experience working with Angular, CSS, HTML, TypeScript / JavaScript.Experience with the latest UI development frameworks and technologies in the industry, especially Angular 2+
5+ years of solid hands-on experience in designing & developing frontend web-based applications
Experience in building "responsive" web applications that use front-end technologies such as Angular, TypeScript, JavaScript, and CSS.
Experience with utilizing the latest JS features with TypeScript
Experience with unit/integration testing
Experience in working with Agile Teams
Experience with code management systems like Git
You Perfectly Match If you have:
Be able to work collaboratively in cross-functional teams to deliver software products to the business.
Foster collaboration and improved development processes.
Continually expand skillset through self-driven training.
Design and develop software.
Test software applications and systems.
Apply knowledge of computing systems and software structure.
Analyze users' needs.
Create flowcharts, diagrams, and other documentation.
Create manuals and detailed sets of instructions including algorithms that tell computers what to do.
Convert instructions into computer languages.
Construct, deploy, and maintain general computer applications software or specialized utility programs.
Apply programming language knowledge in systems such as Angular, and JavaScript
Apply the ability to develop software in Angular, and Javascript
Develop packaged computer applications.
Create customized applications for customer business units.
Coordinate the construction and maintenance of computer systems.
Coordinates department needs and makes suggestions regarding its technical direction.
Design and implement system security and data assurance.
Configure, implement, and install the computer systems of other organizations.
Identify and explain needed changes.
Ensure security across systems being configured.
Provide support and guidance for peer programmers, as needed.
Design R&D prototyping.
Ability to work collaboratively with software testers.
Ability to organize and maintain flexibility.
Ability to document requirements and specifications.
Uphold company mission and values through accountability, innovation, integrity, quality, and teamwork.
Support and comply with the company's Quality Management System policies and procedures.
Regular and reliable attendance.
Ability to work on a mobile device, tablet, or in front of a computer screen and/or perform typing for approximately 90% of a typical working day.
Your day-to-day activities:
Work with team on new ideas, best practices, and strategies on the front-end development for given applications
Design, build and maintain efficient, reusable, and reliable JavaScript code
Proactively designing & implementing innovative applications using Angular
Identify and solve bottlenecks and bugs
Help maintain code quality, organization, and automatization
Drive quality and deliver high-quality code with various levels of automated tests (unit, integration, performance, and security)
Support with Scrum / Agile software development approach (e.g., sprints, standups, retros, planning, pointing, grooming, etc.)
Be integral to the design and development of software
Focuses on improving software design, collaborating with and mentoring peers and junior team members, and effectively communicating with other representatives of the business
Ready to dive in?
Contact us today or apply below.
Apply Now