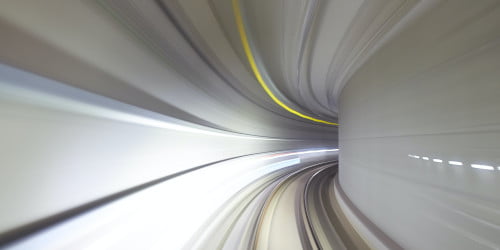 Senior Front-End Engineer (Vue.JS)
//= get_field('back_button', 'options') ?>
Location: • Osijek, Croatia
• Zagreb, Croatia
• Split, Croatia
What's the Project?
Our client empowers healthcare organizations to intelligently engage consumers through data-driven insights and strategic solutions. They have 30 years of experience applying analytics at scale that delivers personalized healthcare journeys that anticipate and activate individual behaviors.
They have multiple websites and CMS products used by health system and hospital clients. These website products offer full CMS capabilities with healthcare-specific components included in the application. These solutions are then licensed to end clients as SaaS products with monthly updates and feature enhancements.
You Perfectly Match If you have:
5+ years of solid hands-on experience in Designing & Developing Front End applications.
3-5 years of commercial experience with Vue.JS
Highly proficient with the Vue.js framework and its core principles, such as components, reactivity, and the virtual DOM
Familiarity with the Vue.js ecosystem, including Vue CLI, Vuex, Vue Router, and Nuxt.js
Good understanding of HTML5 and CSS3
Proficiency in Object-Oriented programming
Good knowledge of system design, design patterns, data structures, and basic algorithms
Experience with utilizing the latest JS features and/or TypeScript
Solid understanding of application architecture (monolith, microservices, serverless)
Experience and confidence in working with AWS
Strong proficiency with Rest API design & implementation experience
Hands-on experience with unit/integration testing (experience with testing tools: Jest, Mocha, Karma, etc.)
Proficient understanding of code versioning tools such as Git
Creativity and excellent problem-solving skills
Nice to have:
Experience in the healthcare domain
Experience working in small and big teams
Experience of working in cross-functional and cross-border teams
Experience working with CMS systems, particularly Drupal
Experience with the Pantheon WebOps platform
Experience working with Google Analytics or other user-tracking tools
Experience working with infrastructure tools (Docker, docker-compose, Kubernetes)
Experience working with cache tools (Redis/Memcached)
Your day-to-day activities:
Proactively design, build and maintain efficient, reusable, and reliable architecture and code using Vue.js
Ensure the best possible performance and quality of large-scale web applications and services
Designing Web API using REST
Work with team on new ideas, best practices and strategies on Front End and Back End Development for given applications
Identify and solve bottlenecks and bugs
Help maintain code quality, organization, and automatization
Care about quality and delivering high-quality code, with various levels of automated tests (unit, integration, performance, and security)
Support with Scrum / Agile software development approach (e.g., sprint, standups, retros, planning, pointing, grooming, etc.)
Ready to dive in?
Contact us today or apply below.
Apply Now