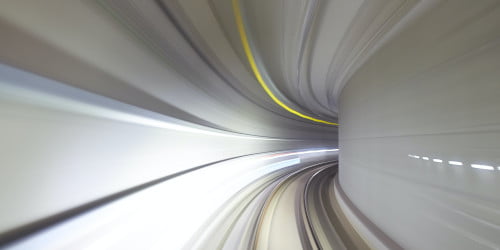 Senior Full-Stack Engineer (Angular+Node.js)
Location: Kuala Lumpur, Malaysia
Category:• Javascript
• Docker
• API
• Angular9
• Nosql
• Postgresql
• Mysql
• Mongodb
• Nodejs
• Express
• Microservices
• Full Stack
What's the Project?
Senior Full-Stack (Node.js/Angular) Developer
Join a team that is working for one of the biggest HR platforms in the USA!
The platform is focused on the small and medium-sized enterprises and helps to manage new team members onboarding, systems accesses, vacations/sick days, salary/payroll, CRM, and serving up to 200k customers monthly.
You Perfectly Match If you have:
Experience with latest UI Development frameworks and technologies in the industry especially Angular (Version 2+, currently we use Angular 9)
3+ years of solid hands-on experience in Designing & Developing Front and Back End applications for web-based applications.
Deep understanding of system design, and data structures, and have experience with relational and NoSQL databases like PostgreSQL, MySQL, and MongoDB
Experience in building Responsive Web Applications using front end technologies such as Angular, TypeScript, JavaScript, CSS, SASS
Experience backend technologies NodeJS, Express (or similar, bonus points for SailsJS) API frameworks
Experience with utilizing the latest JS features with TypeScript
Experience with creating and consuming RESTful APIs
Experience with unit/integration testing
Experience with Microservice Architecture
Familiarity with Docker under Linux or OSX
Familiarity with Postgres
Solid Object Oriented design and development skills
Experience in working with Agile Teams
Code management: GIT
Your day-to-day activities:
Design, build and maintain efficient, reusable, and reliable JavaScript code
Proactively designing & implementing innovative applications using Node.js & Angular
Designing Web API using REST
Work with team on new ideas, best practices and strategies on Front End and Back End Development for given applications
Identify and solve bottlenecks and bugs
Help maintain code quality, organization, and automatization
Care about quality and delivering high-quality code, with various levels of automated tests (unit, integration, performance, and security) with tools like Mocha, Chai, etc.
Support with Scrum / Agile software development approach (e.g., sprint, standups, retros, planning, pointing, grooming, etc.)
Ready to dive in?
Contact us today or apply below.
Apply Now