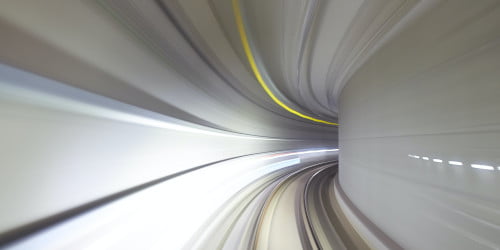 Location: • San Jose, Costa Rica
• Remote, Latin America
What's the Project?
Home Based Healthcare Delivery is looking for passionate Java engineer. The system allows to set up hospital in the patient's home, deliver care over a period of time to better stabilize patients and allow them to maintain a stable baseline after the episode of care. It also allows to configure a unique network of clinical/non-clinical services, medications, equipment and supplies to patients' homes. The product contains an advanced and efficient way for patients to communicate with nurses and doctors during the entire episode of care or in case of an emergency.
You Perfectly Match If you have:
5+ years of commercial experience with Java development
Flexibility and willingness to adapt to the changes
English: at least Intermediate Strong
Familiar with Agile / Scrum practice
Strong team player
Required Technical Skills:
Strong architectural and OOP skills, SOLID, YAGNI, KISS
Strong knowledge of Java 11, Spring Boot and Spring Data JPA
Experience with relational databases PostrgeSQL or similar
Experience with developing client-server applications and great understanding of REST architectural style
Good understanding of Microservice Architecture
Understanding of cloud-based application deployment patterns, cloud computing best practices
Ability to demonstrate strong problem-solving skills
Experience with Docker
Agile development process
Nice to have:
Understanding of Domain-Driven Design
Experience with TDD
Knowledge of medical data exchange standards like FHIR, HL7
Experience with GCP including GKE, StackDriver, PubSub, Cloud Storage
Experience with Azure including Service Bus, Cloud storage
Experience with AWS: Amazon Connect, DynamoDB, Lambda, S3, Kinesis
Experience with Kubernetes, GraphQL, ZoomAPI, Redis, SocketIO
Your day-to-day activities:
Work on new features and enhancements to the existing product
Troubleshoot, debug, and fix bugs in software
Review existing code and make changes as needed for performance increases, better organization, and stability
Participate in code reviews, ensuring code developed by others is bug-free and utilizes best practices
Guide the testing of features and bug fixes performed by other developers
Lead and help refine our development best practices and standards
Lead identifying, prioritizing, and executing tasks to meet project deadlines
Comply with standards, version controls, and product release procedures
Work with Product Managers, Architects, and UX Designers to design and specify new features from the engineering standpoint as well as supporting the current version of the application in production
Contribute to the positive, solution focused and creative team spirit
Continuously discover, evaluate, and implement new technologies to maximize development efficiency
Ready to dive in?
Contact us today or apply below.
Apply Now