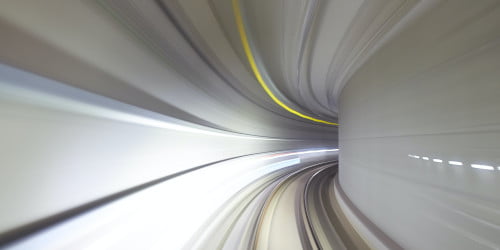 //= get_field('back_button', 'options') ?>
Location: Kuala Lumpur, Malaysia
What's the Project?
Our client is an innovative company that helps students apply to college. Their technology converts students' applications into a standardized format to speed up and streamline the university application process across different colleges and universities.
You Perfectly Match If you have:
5+ years of commercial experience with  Java
Very high proficiency with server-side Enterprise Java (8 + versions and its features like Steam API, Lambda expressions, Functional interfaces and Method references etc.), Spring and Hibernate frameworks.
At least 2-3 years project implementation experience in one or more Spring framework modules – Spring MVC, Spring Security, and Spring Integration frameworks.
Experience in developing RESTful API and Web Services.
Solid JPA development and SQL query writing skills.
Experience with the core AWS services.
Good background in Linux/Unix administration.
Strong Knowledge in Docker and Kubernetes.
Strong notions of security best practices (e.g. using IAM Roles, KMS, etc.).
Experience with monitoring solutions such as CloudWatch, Prometheus, and the ELK stack.
Ability to troubleshoot distributed systems.
Knowledge of writing infrastructure as code (IAC) using CloudFormation or Terraform.
Experience with building or maintaining cloud-native applications.
Past experience with the serverless approaches using AWS Lambda is a plus. For example, the Serverless Application Model (AWS SAM).
Strong working knowledge of Git and GitHub code management tools.
Advanced knowledge of Microsoft SQL and any one of no-SQL databases, such as Mongo DB
Experience with Test Driven Development.
Excellent written and verbal communication skills.
Your day-to-day activities:
Design and develop enterprise grade, high-volume web applications, platforms, and state of the art technical solutions leveraging Java and JEE platform technologies.
Participate in design discussions and solution design sessions with product management and software development teams to shape new product features and platform capabilities.
Develop and support REST APIs and business logic using Java, Spring, Hibernate and SQL Server.
Contribute to the evaluation, prototyping, and selection of software solutions as required to make recommendations to enhance performance and scalability of our flagship products.
Make recommendations to enhance performance and scalability of our flagship products.
Apply Test Driven Development practices and software quality measurement tools such as SonarQube or Coverity to improve quality of software delivered.
Foster and support a culture of innovation and excellence in the engineering organization.
Understanding the Implementation of the application's CI/CD pipeline using the AWS CI/CD stack.
Ready to dive in?
Contact us today or apply below.
Apply Now