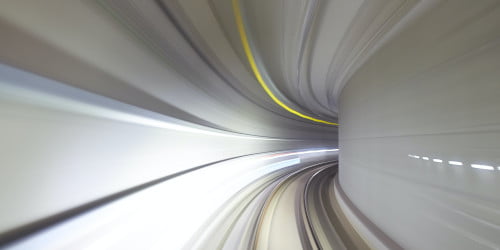 //= get_field('back_button', 'options') ?>
Location: • Zagreb, Croatia
• Split, Croatia
• Osijek, Croatia
• Remote, Croatia
What's the Project?
Client is a fast-growing, technology-enabled company that was founded to make a major, positive difference in the way medical care is delivered. Client is leading this shift by providing the infrastructure to enable advanced, acute medical care from hospitals to the comfort of the patients' home. We are deeply committed to creating superior patient and family experiences and outcomes.
The Software Quality Assurance (SQA) team is seeking an innovative, creative, flexible, and highly motivated SQA to test our Web and mobile products. You will work with groups of intelligent, professional, and friendly designers and engineers to create the best quality products that transform patients' experiences.
Client located in Massachusetts (USA)
You Perfectly Match If you have:
5+ years of experience in Web and native mobile applications testing
3+ years of experience in writing test documentation (test plan, test case, test matrix, test report, etc.)
Excellent problem-solving skills
Excellent in analysis and monitoring server behavior and bottleneck identification
Excellent scoping new features and identifying dependencies
Hands-on experience in API testing (e.g. Postman, Reverse Proxy (Charles))
Hands-on experience in database testing
Full understanding and experience in formal software testing process
Ability to identify new testing techniques and tools
Understanding web-application and browser functioning principles
Understanding of client-server architecture and communication principles
Ability to think strategically and be innovative
Ability to meet commitments and multitask in a fast-paced work environment
Demonstrable experience integrating test activities on a Scrum team
Excellent Leadership, team player and exhibit a positive attitude
Experience working with cross-functional and distributed teams
Strong collaboration, oral and written skills
Experience mentoring junior QAs
Experience working with offshore team
Knowledge of bug tracking tool(s) and process (JIRA)
At least Upper Intermediate spoken and written English
Nice to have:
Nice to have experience in Soup UI, Selenium or Appium
Nice to have experience coding in Python or Java
Nice to have experience developing automation test script for Web and mobile or tablet devices
Understanding of TDD, BDD
Experience in healthcare domain is preferred
Your day-to-day activities:
Manual web-based applications testing
Mobile testing
Requirements analysis
Creation and maintenance of testing artifacts: checklists, test cases, etc.;
Active participation in SDLC
Search, record and track software bugs
Analysis of potential risks related to product quality
Test cases execution based on test plans/checklists
Exploratory testing of the application, based on experience
Product regression testing
API testing
Estimate Testing Efforts
Execute test plans
Tests prioritization & the selection of the most important test for execution under conditions of time lack
Ready to dive in?
Contact us today or apply below.
Apply Now