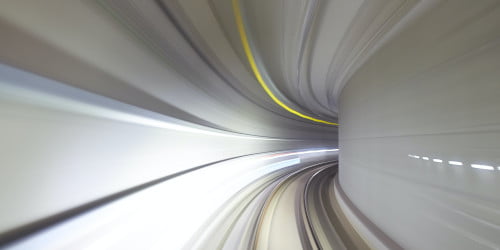 //= get_field('back_button', 'options') ?>
Location: Latin America, Remote
Category:• .NET
• C#
• .NET Core
What's the Project?
Join a team that is working for one of the biggest healthcare organizations in the US!
The client Lyric, is simplifying the business of care by using its position as a leader in healthcare
payments to create value for health insurers, healthcare providers, and consumers. Its rapidly
expanding business requires talented individuals who care deeply about bending the curve of
healthcare costs in the US.
As a Sr Back-end Developer .NET Engineer you'll be instrumental in creating scalable, complex, and high-performance software systems, managing large-scale data processing, and ensuring the robustness and efficiency of the client's platform.  If you have a strong background in building distributed systems and handling data-intensive operations, this opportunity is
for you.
You Perfectly Match If you have:
Bachelor's or master's degree in computer science, Software Engineering, or a related
field. Advanced technical certifications are a plus.
Proven experience (5+ years) designing, building, and maintaining scalable and robust
backend systems, including work with microservices architecture.
Experience with .NET is needed/required.
Deep understanding of software architecture, design patterns, and system scalability
with hands-on experience building large-scale, distributed applications.
Expertise with data storage solutions (SQL and NoSQL databases) and data processing
frameworks (e.g., Spark, Kafka).
Detail-oriented, with a focus on code quality, maintainability, and adherence to best
practices.
Strong communication skills with the ability to convey technical information to diverse
audiences.
Nice to have:
Proficient in programming languages such as Python/Java/Scala and cloud platforms
like AWS, GCP or Azure.
Your day-to-day activities:
Design, develop, and maintain microservices following best practices, ensuring optimal
performance and integration with other system components.
Create, optimize, and manage data structures and pipelines. Work with complex data
models and ensure smooth data flow within the system.
Integrate external services and APIs as required to enhance functionality and
interoperability.
Collaborate closely with data analysts, AI specialists and other stakeholders to ensure
data solutions are aligned with the business needs.
Implement and maintain robust security protocols, ensuring data privacy and compliance
with relevant regulations.
Follow and promote best practices in coding, design, and development methodologies,
maintaining quality and consistency across the team.
Provide guidance support and mentorship, fostering a collaborative and growth-oriented
environment.
Conduct code reviews and offer constructive feedback to ensure code quality,
maintainability, and system scalability.
Stay up-to-date with emerging technologies, frameworks, and industry trends, driving the
adoption of new tools and methodologies.
Ready to dive in?
Contact us today or apply below.
Apply Now