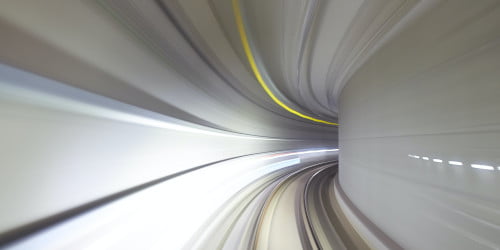 Location: • Ivano-Frankivsk, Ukraine
• Remote, Ukraine
• Zagreb, Croatia
• Split, Croatia
• Osijek, Croatia
• San Jose, Costa Rica
• Remote, Latin America
• Kuala Lumpur, Malaysia
What's the Project?
The client provides the world's first and only R&D Data Cloud in Pharmaceutical and BioMed domains, with a mission to transform life sciences R&D, accelerate discovery, and improve human life. Scientists at global pharma and biotech organizations rely on client's innovative Data Platform for easy access to centralized, harmonized, and actionable scientific data to accelerate their digital lab transformation. With best-in-class PaaS performance, a team of industry innovators, and excellent product/market fit, our client is positioned to become an iconic life sciences software company.
You Perfectly Match If you have:
5+ years of professional coding experience using Python
Experience with usage and configuration of AWS Services (Elasticsearch, RDS, Athena, S3, EC2, Lambda, ECS,  CloudWatch)
Experience Docker and JupyterHub or Google Colab
Experienced working with SQL, and NoSQL databases
Experienced in building scalable systems
Strong coding and refactoring skills
Proactive problem-solving skills
Knowledge utilizing Atlassian Suite (Jira/Confluence) and GitHub
Experience in working with Scrum / Agile Teams
Strong written and verbal communication skills to easily work across the organization
At least Upper-Intermediate spoken and written English
Nice to have:
Understanding principles of tools like Spotfire, Tableau, Jupyter notebook
Understanding of BigData principles
Bachelor's degree in a related discipline (Computer Science, Information Technology, Engineering,  Chemistry, Biology, Public Health, etc.) or a combination of education and related experience
Your day-to-day activities:
Research and prototype data acquisition strategy for scientific lab instrumentation
Research and prototype file parsers for instrument output files (.xlsx, .pdf, .txt, .raw, .fid, many other vendor binaries and data streams)
Design and build data models
Design and build Python data pipelines, unit tests, integration tests, and utility functions
Build visualization, report, and dashboards using Spotfire, Tableau, Jupyter notebook and etc.
Ensure the best practices in code development is followed, help maintain code quality, organization, and automatization
Collaborate with the team to identify and clarify detailed requirements
Identify and resolve bottlenecks and bugs.
Support with Scrum / Agile software development approach (e.g., sprint, standups, retros, planning, pointing, grooming, etc.)
Ready to dive in?
Contact us today or apply below.
Apply Now