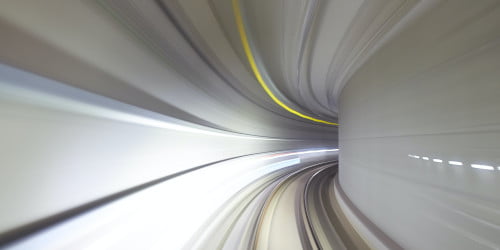 Senior Recruiter/ Team Lead
Location: • Lviv, Ukraine
• Ivano-Frankivsk, Ukraine
What's the Project?
Our Senior-level recruiter is working in a multicultural, diverse environment and will be focused on finding candidates in different locations around the world.  We expect them to be able to work independently on recruiting and staffing personnel, supervising Soursers, Juniors, and Middle recruiters. The Senior Recruiter will focus on closing Senior + roles, networking and relationship building with potential candidates, attending networking events, monitoring recruitment, and presenting best practices to the team.
You Perfectly Match If you have:
3+ years of commercial experience in Recruitment
Creation and following of recruitment policies and procedures
Understanding of software development life-cycle and IT market
Deep understanding of technology stack/Customer Business Value
Proficiency in various HR interview techniques
Proficiency in various recruitment tools and searching techniques
Robust Internal tools and documents knowledge (Clevestaff, Talent Pool, Trello)
English: Upper-intermediate or higher
Excellent communication and presentation skills
Excellent persuasion skills
Excellent self-management skills
Strong knowledge sharing skills
Strong coaching and mentoring skills
Good analytical skills
Grow and foster high touch relationships with our database of qualified passive and active candidates
Stay active with current job boards, social networks, and platforms to find talent
Continually partner with recruiting team and Engineering Managers to design and refine recruiting strategies
Your day-to-day activities:
Responsible for the full cycle of recruitment and its strategy (including planning and scheduling customer interviews)
Represent the company externally and internally
Participate as an official representative in different events
Searching for candidates for Senior/ Lead /Architect positions (sometimes Middle level)
Scheduling and organizing candidates' pre-screening (with English check if needed) via phone, Skype, or another messenger. Creating candidates' «long list» for Hiring Managers
Take non-operational initiatives onboard and manage them
Clarify the vacancy requirement and expectations with Vacancy Requesters and Hiring Managers
Guide and mentor Junior-Middle Recruitment Specialists or/and talent Sourcers
Organize and provide training and educational activities
Present updates on the recruitment process during 360 meetings
Interact with External Agencies
Labor market monitoring
Track and control if the internal database is up to date
As a pure Senior Level recruiter close to 3+ Tech Lead, Senior, and sometimes middle-level positions per month
As Team lead 1-2 Senior and Middle positions per month including supervisory responsibilities
Manage a group of 2-4 recruiters
Planning and implementation of the recruitment strategy and team extension
Plan all stages of recruitment related process/activities
Organize and conduct weekly team and 1X1 meetings within hiring groups
Monitor and analyze the performance of the hiring recruitment group
Work closely with Director of Human Talents and Recruitment Manager (participate in weekly sync up sessions)
Initiate and coordinate external and internal events connected with the technology stack of the "hiring group" (tech talks, conferences, etc)
Be accountable for performance in accordance with internal labor regulations of the Company, fire safety rules, and information security regulations
Be responsible for the full-cycle of recruitment and recruiters' performance
Ready to dive in?
Contact us today or apply below.
Apply Now