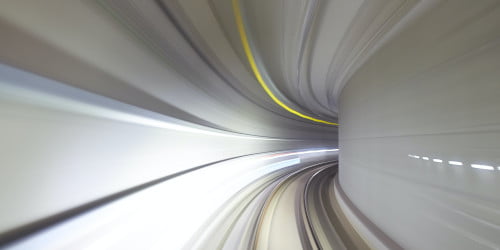 Senior Scrum Master (SM+QA)
Location: • Remote, Latin America
• Zagreb, Croatia
• Split, Croatia
• Osijek, Croatia
What's the Project?
The company is a global leader in designing highly-scalable IoT solutions for food and pharmacy safety, facility monitoring, and supply chain visibility. Actionable insight is what enables companies to improve operational efficiency, ensure regulatory compliance, and manage product quality risk. The company provides real-time insight at over 40,000 sites around the world.
You Perfectly Match If you have:
2+ years of commercial experience as a Scrum Master
4+ years of commercial experience as a manual QA
Proficient spoken and written English
Solid understanding of Agile principles, Scrum/Kanban
Full understanding of concepts of Software Development Life Cycle
Experience in REST API testing
SQL skills
Functional, regression, usability and GUI testing
Knowledge and/or experience with widely successful Agile techniques: User Stories, DOD, TDD, Continuous Integration, etc.
Knowledge utilizing Atlassian Suite (e.g. Jira, Confluence)
Requirements reviewing and analysis
Experience in using of test management tool(s) (e.g. TestRail)
Experience in test planning and estimating
Excellent interpersonal skills and writing skills
Your day-to-day activities:
Guiding the team and organization on how to use Agile/Scrum practices and values and get the most out of self-organization
Facilitating Scrum ceremonies, grooming, stand-ups, team communications, and decision making with the team
Removing impediments or guiding the team to remove impediments
Performing regular one on ones, facilitating discussion, decision making, and conflict resolution
Assisting with internal and external communication, improving transparency and build trust with stakeholders
Provide reports and dashboards with metrics of the health of sprint/project/programs
Maintaining the accuracy of Scrum tools like JIRA Tickets, Burndown Chart, Reports, etc.
Supporting and educating the Product Owner, especially with respect to grooming and maintaining the product backlog
Establish and manage effective partnerships with other SCRUM teams
Set up testing processes for the project to meet needs
Estimating, prioritizing, planning and executing testing activities
Creating detailed, comprehensive and well-structured test cases
Execute manual testing, identify, record and track bugs
Track quality assurance metrics
Assist with resource management duties such as staffing, timesheet approvals, onboarding, performance reviews, promotions/terminations, etc.
Ready to dive in?
Contact us today or apply below.
Apply Now