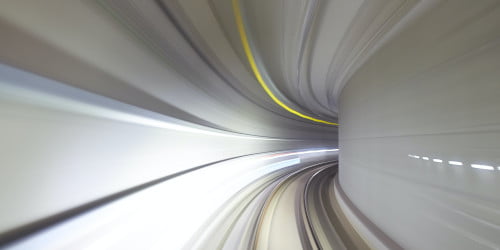 Location: • Lviv, Ukraine
• Ivano-Frankivsk, Ukraine
• Remote, Ukraine
What's the Project?
Take the opportunity to work with highly professional people with remarkable ideas on their minds!
About the Client
Our client is the Market leader in the digital social healthcare networks. They have a growing community of more than 830,000 people with over 2,900 conditions sharing personal stories and information about their health, symptoms, and treatments, with a goal to improve the lives of all patients through knowledge derived from shared real-world experiences and outcomes. Data is generated by patients and clinical experts.
They create a safe and truthful environment, which enables patients to share real information and learn openly from one another. Maintaining that trust and openness is key to their brand and their unique value
You Perfectly Match If you have:
8+ years of experience
2+ experience as an Architect
English level: Upper-Intermediate+
Proven experience of building architecture from scratch for big enterprise companies or participation as an architect at least in 2 big projects (longer than 9 months, team 10+)
Strong knowledge of integration patterns and implementations
DevOps experience with different clouds — AWS, Azure
Experience in building scalable microservice-based architecture
Experience working with Kafka and other messaging brokers
Strong creativity in problem-solving skills
Communication & stakeholder management skills
Ability to present technical details to non-technical audiences
Knows how to work through ambiguous situations
Self-motivated, able to work independently, and able to take the initiative without always being directed
Ability to function in a fast-paced environment and prioritize the most critical tasks
Your day-to-day activities:
Drive architectural service executions such as Presale, Discovery, and Assessment
Define architecture strategies, standards, processes, technologies, and tools in architecture visions for the new and existing Programs
Lead technical briefings and business requirement gathering sessions
Drive or assist in solution implementation estimation and roadmap construction
Analyze, model, document, and assess existing software architectures
Elaborate on system quality attributes such as performance, scalability, availability, fault-tolerance, security, deployment, maintainability, and others
Talk to the business to understand business and technical requirements for the project
Communicate technical constraints and decisions to the business
Facilitate cooperation of all the stakeholders to define and prioritize architectural drivers for the solution
Drive and coordinate technical staff discussions
Translate customers' business, functional, and non-functional requirements into high-quality solution architecture visions and operations plans consistent with enterprise architectural standards using Attribute Driven Design
Act as an expert and consult development teams on adherence to solution design, development, and testing standards
Convey technical ideas to the development and operations teams
Design and implement a large enterprise solution from scratch
Author technical documents that cover requirements, design, and integration needs
Provide input in each cycle of the development phase (development, test, and release) to ensure a leading-edge solution is produced
Establish data quality check approaches, tools, and data governance
Provide mentorship, technical expertise, and recommendations on the current and emerging strategies and platform trends to the team
Manage client expectations and scope effectively
Ready to dive in?
Contact us today or apply below.
Apply Now