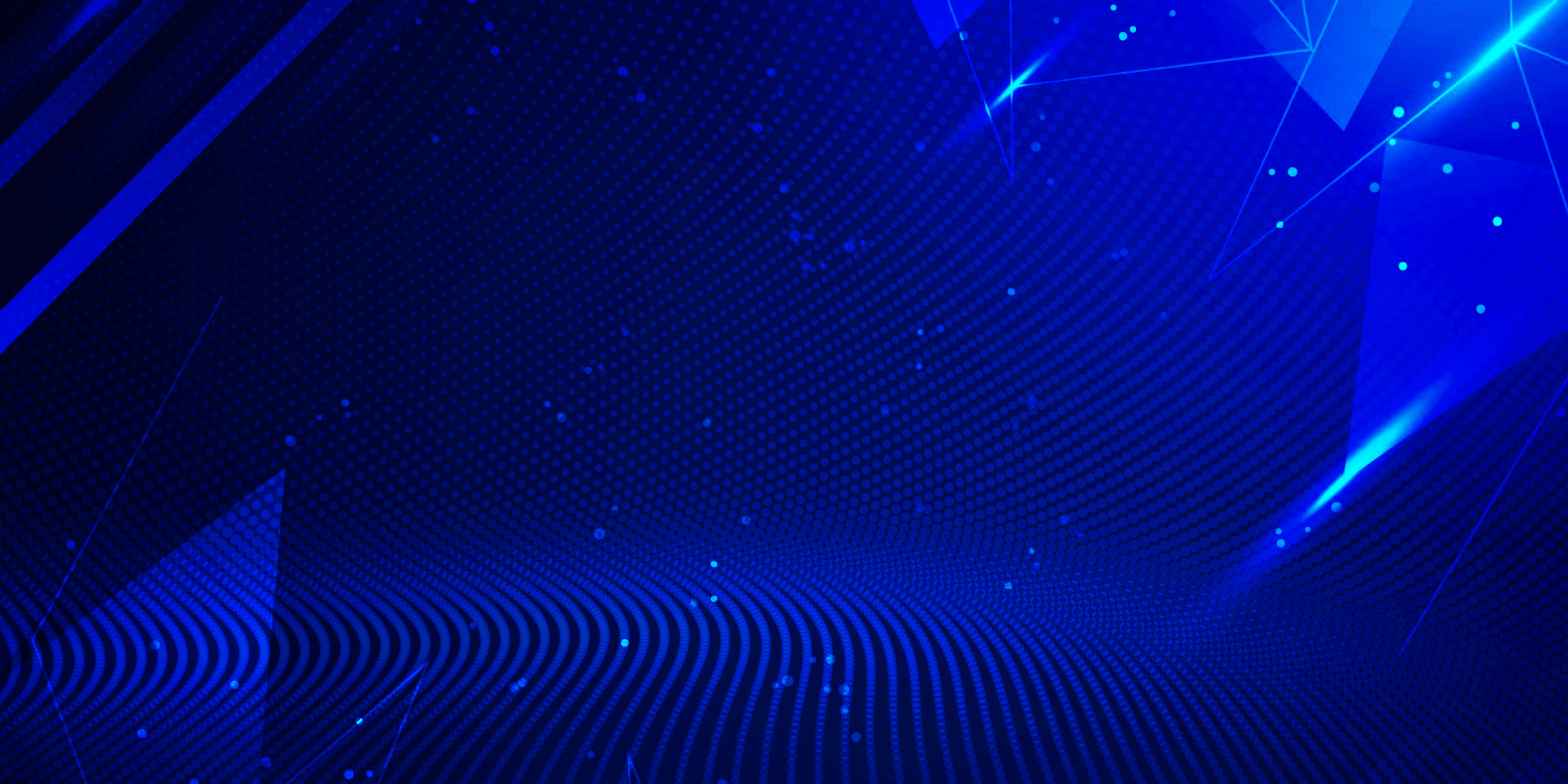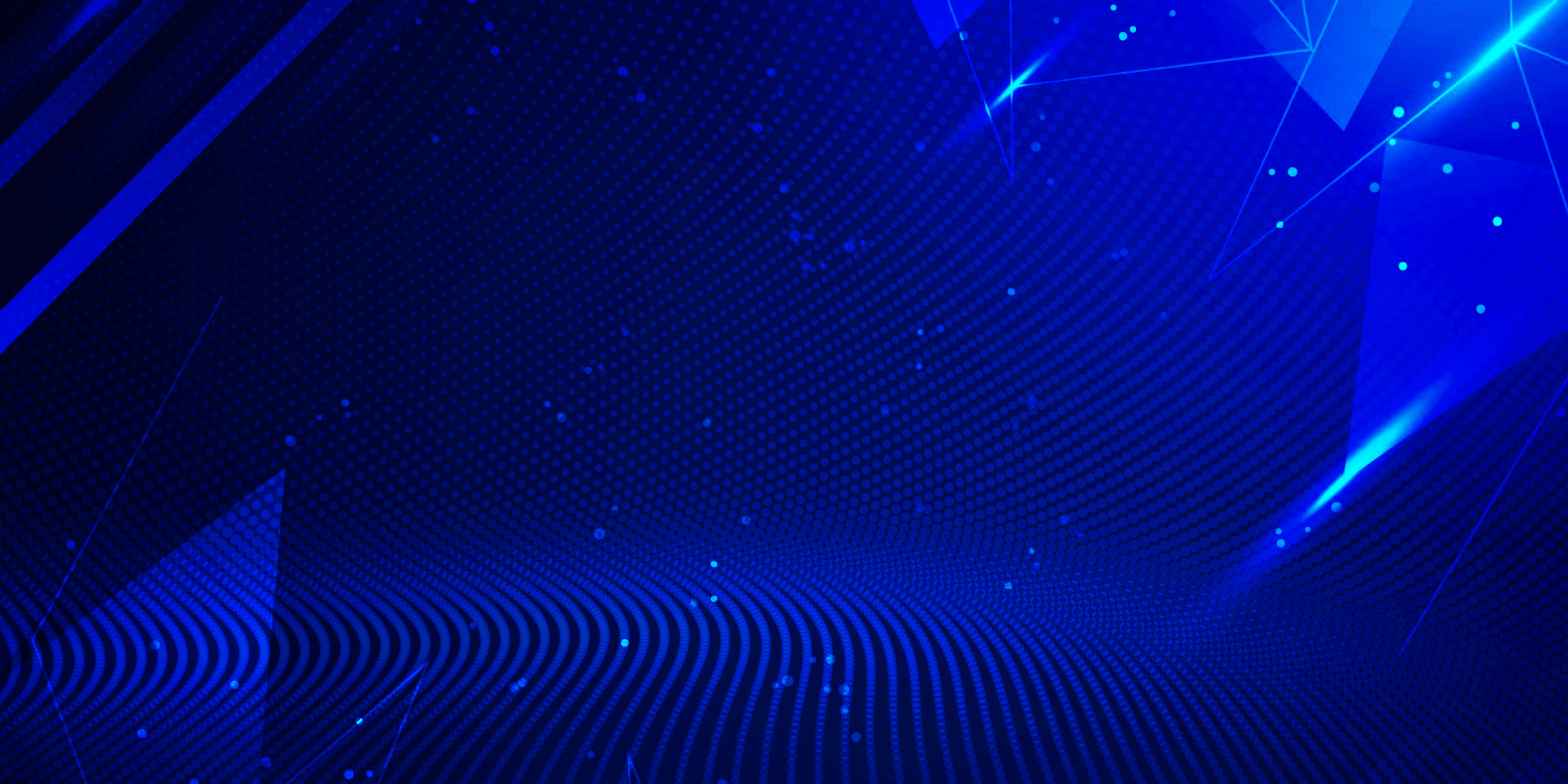 Actionable Healthcare SEO Tips to Outrank Competitors
We've outlined important tips for creating a successful SEO strategy for the healthcare industry.
9 min
What is healthcare SEO?
When searching for a healthcare company, clinician, or product, many people simply Google their closest or most suitable option. If your website appears on the top of the list, chances are you'll get a lot of traffic likely resulting in customers. If your website is not at the top, you can assume that you're losing new customers/users to your competitors.
Healthcare SEO is a set of practices that optimize your website to increase both the quantity and quality of your traffic from Google's organic results. Simply put, SEO drives free and passive customers and/or patients to your website.
Utilizing medical SEO to outrank your competition
If you aren't capitalizing on organic traffic from Google, you're losing your customers/patients to the competition. That's why we recommend medical SEO approaches as critical to any type of healthcare service or product. While medical SEO may not be complex, it takes time and attention to fine-tune your website for a Google search. In this article, we'll show you how to beat out the competition and establish your digital presence, ultimately making people fall in love with your brand.
Medical keyword research
If nobody is searching for your content, you won't get any organic traffic. Keywords are the cornerstone of a successful healthcare SEO, so it's crucial to be in the know about the language your patients/customers use when Googling your product or service. 91% of content gets no traffic from Google, research says. 
To land in the other 9%, start by thinking about how your target audience searches for your business. A good practice here is to look at the keywords your competitors are already using by Googling for one of your primary keywords and then seeing who's on the top. Another option is to use a free keyword research tool like Google Keyword Planner. Plug in one of your keywords and see how it pulls ideas from the Google keyword database.
These approaches are a good start because they often generate tons of keyword ideas, but they can't drill down which ones might be best for you. That's where keyword metrics come in. Start out with free trials for tools like SEMrush or SimilarWeb to narrow things down and understand what keywords will work best for your service/product. Consider these metrics to get a better understanding of the average number of times a keyword gets searched and how many clicks it gets from your potential customers:
Search volume (starting from 1K)
Keyword difficulty
Cost-per-click (CPC)
Clicks volume
Pro tip: When working with doctors or healthcare companies on SEO, we search for the keywords in a spectrum of 3-6 months to better capture the current healthcare-related trends.
Write new and update old content based on keywords
Customers rarely search for your exact offering, then go directly to your website and perform the desired action right away. Instead, they go on a digital journey that begins by learning your brand exists,  getting to know how your product/service can solve their problem, and reviewing any concerns or questions they may have about your offering. At that point, they may move forward to become your customer.
If you create helpful content that people are already searching for, it has the potential to drive a lot of traffic. Even when your marketing team takes a short break or switches its focus to another set of activities, the traffic will continue to flow.
Here are three main approaches to capitalize on SEO for doctors, medical practices, or digital health products by refining your content regularly:
Only write things that matter. If your content answers your readers' questions while being SEO-friendly – it will definitely outperform your competitors' content. 
Update your old content. Update and/or revise your blog posts at least every 6 months in accordance with new keywords and trends. 
Make content revision a cycle, not a single activity. Search engines love when content is regularly updated, resulting in better rankings.
Title tags & meta descriptions optimization
Tags are snippets of code that tell Google important things about your website. While every page has title tags and meta descriptions, they can only be spotted in the code. Google states, "Titles are critical to giving users a quick insight into the content of a result and why it's relevant to their query. It's often the primary piece of information used to decide which result to click on, so it's important to use high-quality titles on your web pages."
While titles are clearly significant, there are many benefits in the meta description as well. Because the meta description summarizes the content of a page, Google uses it for the snippet in a search result. Although descriptions are not a ranking factor, they concisely inform and interest your potential customers/patients by providing a summary of the page.
Pro tip: Add keywords to your title and meta descriptions, ideally at the start of the sentence. Monitor the user's intent when searching for an exact keyword and ask yourself: is this high-volume keyword really important for my product/service? Is there a way I can choose some middle-volume ones as well?
Utilize internal links
Internal links send users from one page to another on the same domain. While they may not look particularly important, when utilized correctly internal links enable you to rank higher in search results.
In their "How Google Works," search engine developers explain that the robots must constantly search for new pages and add them to their list of known ones. Many pages are discovered when Google's crawler robot follows a link from a known page to a new one. Unknown pages are called "orphans," and it's crucial to identify and remove them as they come up. 
Internal links on your website – from the blog post to the service offering page and vice versa – must be optimized and structured. Think of it as a triangle with the most valuable pages at the top. Link the pages with relevancy in mind, prioritizing the most important web pages that highlight your value proposition and drive users to them from your blog posts. For example, if your call to action is a contact form or an appointment schedule frame, place it across your blog posts and hyperlink related words in your articles. 
Images and video optimization
There's a paradox with Google's search ranking rules: the content should be optimized for users, not for robot crawlers. However, by adding more context about the media you upload, search results can become much more useful, which leads to higher-quality traffic to your website.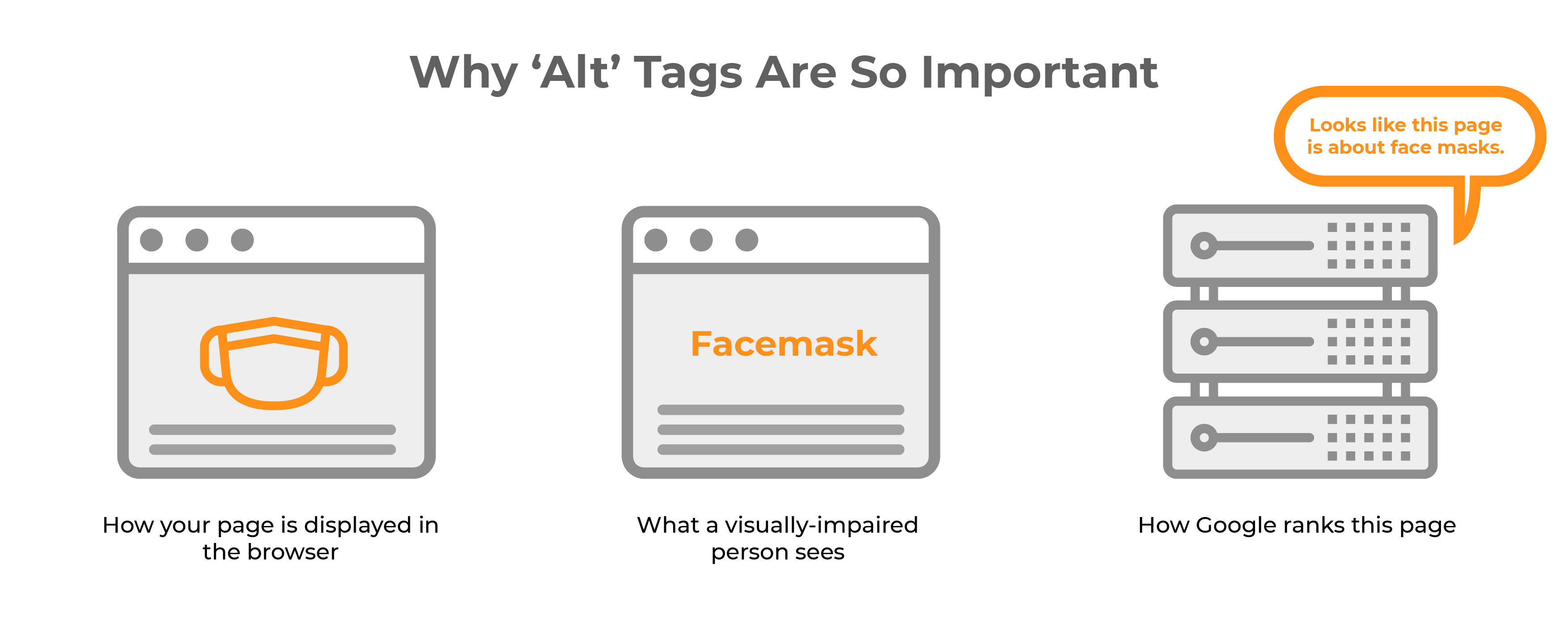 Here's how you can optimize your medical search engine optimization without compromising the user's experience:
Context is king. Make sure the video or image you've provided is relevant to the topic of the page. Google discourages pages where imagery or text is out of the original context.
Content is also king. Informative and high-quality content is crucial to get better Google rankings, as its algorithms consider the content quality when ranking the imagery.
Ensure you have all the "alts" in place. "Alt" attributes not only improve the accessibility of your webpage but also boost your topic relevance.
Pro tip: Embed video content to your website pages – the more time users spend on your page, the better rankings it will have.
Website speed & mobile use optimization
Since Google rolled out its mobile-first indexing algorithm, it became essential to have a mobile-first design, interface, and text. This has become especially important for content writers who used to craft long text. Now, to provide the mobile audience with a good user experience, you need to build short sentences and compact paragraphs. Font sizing and white space should also be fine-tuned because more than half of mobile searchers are more likely to contact you if you have a mobile-friendly website.
As the study indicates, mobile devices currently account for up to 70% of the total digital media time in the US. If that's not an argument, what is? Note that optimizing your website for mobile-first indexing doesn't require any sophisticated efforts. Just ensure that you have a responsive design, mobile-friendly content, and buttons that are large enough to tap.
Pro tip: Leverage the browser caching, compress your images (we recommend this free tool), and test your website performance on Google PageSpeed.
High quality backlinks
Backlinks are the opposite of internal links – they link from a page on one domain to another. For example, when Wikipedia links someone to your website, then you have a backlink from Wikipedia. 
Backlinks help you to (1) get better rankings, as Google sees backlinks as votes of confidence; (2) boost discoverability of your website, because crawlers love to revisit popular pages; and (3) drive referral traffic, where other web pages point their readers to your website as a subject matter expert. You might notice how we did it with Google across this article.
To make the most of your backlinks, consider the following steps:
Add your website to free healthcare-related listings and ratings.
Repost and publish your content on other platforms like ClinicAll, Healthcare in America, or Tincture. 
Submit your articles or op-ed content pieces to local healthcare authorities, including digital magazines, newsletters, and blogs.
Local SEO
Almost half of all Google searches are local. And while many healthcare organizations don't claim their  Google My Business (GMB) listing, we highly recommend doing so and here's why:
Once Google instituted their "Medic update," the search engine marketing for healthcare became much more complex. Google sees healthcare as a YMYL-category ("your money – your life"), meaning Google considers it closely tied to well-being, happiness, and quality of life. 
Google's search engine requires the YMYL-category websites to follow strict quality standards and ranks them based on their expertise, authority, and trustworthiness. It becomes especially challenging for organizations who offer a wide array of treatment services – being a know-it-all website for Google's algorithms is almost impossible. 
That's where local SEO comes into play. It helps landing pages or outdated websites continue to get traffic from potential clients. As a quick tip to fine-tune your GMB section, consider  these questions:
What are our core keywords? Why do we get the most traffic from them? What is the search volume for our core keywords?
What questions did our customers Google this month? Can we answer them clearly in our Q&A section?
How quickly are we answering the commentaries on our local page? Can we improve this process?
Wrap Up
Here's a quick and digestible summary for creating a successful SEO strategy for the healthcare industry: 
Conduct deep keyword research for medical terms and questions
Produce thoughtful and consistent content, and continually update and revise past content with new keywords and trends
Optimize meta & title tags for your website
Correct internal link utilizations
Optimize media for different platforms and disabilities
Create a mobile-friendly website with good PageSpeed rankings
Generate high-quality backlinks 
Institute a local SEO effort
Don't know where to start? Check out more of our marketing services offerings.